The popularity of the Quilotoa is due to the beauty of its places and the spectacle of calm waters. In the community of Quilotoa, also known as the "Summit Route" and accessible by bus from the town of Zumbahua, visitors can do ecotourism and adventure tourism with a high dose of adrenaline or simply contemplate the nearby landscapes .

Even this place is close to what many researchers assume as the last dwelling of the Inca Atahualpa, so this was the last sacred route of the Incas. Visiting Quilotoa is an amazing experience approximately 4 thousand meters above sea level.
On a nice hike down to the lagoon of about 30 minutes we will reach the bank of the lagoon. The ascent back to the top takes more time, but you have the possibility to rent donkeys or horses down at the lagoon. On the top we will enjoy the beautiful countryside. The stunning landscapes are a must for photography lovers.
Before heading back to Quito admire the emerald green lagoon! If you are lucky, also mammals such as deer, wolves, rabbits, foxes and others can be seen.
It Includes:
Professional guide
Transportation
Does not Include:
Entrance fees ($2 per person)
Food and Drinks
Photo Gallery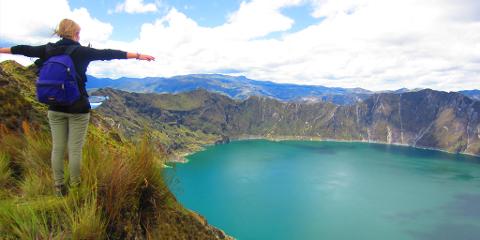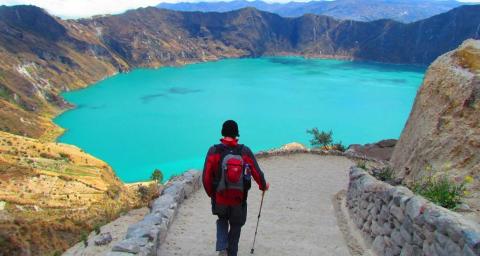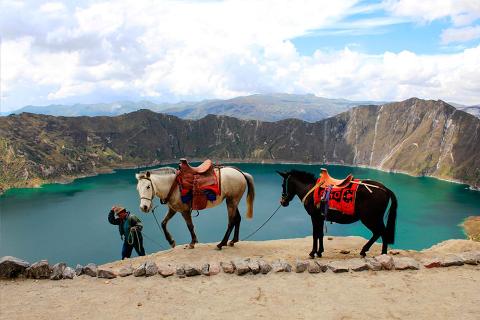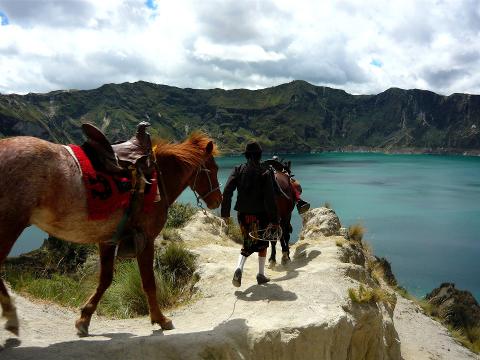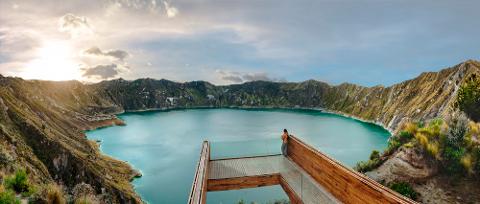 Terms and Conditions
• Not wheelchair accessible • Dress code is smart casual and warm clothes • May be operated by a multi-lingual guide • A minimum of 2 people per booking is required • Bring comfortable shoes • SUPPLEMENT TO CONSULT FAIRS, CONGRESS, GROUPS AND HOLIDAYS • Itinerary subject to change but not the activities detailed in the itinerary • Rates subject to change without notice • 60% non-refundable credit. • 100% cancellation penalty starting 7 days before the trip.