- We pick you up at 8:00am at your hotel, then we transfer from Cuenca to the Cajas National Park, until we get to the Caballo Shayana, where the bus leaves you.
- We start the walk at the Cucheros Lagoon (height: 3950m). Our naturalist guide will accompany during the hole route, which starts with an ascendant walk for 40 minutes till Cuchilla/Filo (height: 4080m) where you can observe the Burines Valley (height: 4010m) in this place you can find several lagoons such as: BurinGrande, Burin Chico, Ingañam and others, here we are going to immerse in a scrubland andino while we admire the natural attractions, especially the panoramic view of the sector and the canon where is located the slope that feeds la Mamamag and Llaviucu lagoons.
- The route will take us to the Mamamag Lagoon (3500msnm) the same that combines a walk between streams and a small forest of polilepys, also at the Camino Real del Inca we you can appreciate vestige of the pre-columbine culture.
- The route leads us to the Laguna Mamamag Lagoon combining walk between creeks and a small forest of polilepys and vestiges of pre-Columbian cultures at the Royal Inca Trail. Short stop for lunch for taking pictures.
- The trail leads us to an important viewpoint from where we observe the spectacular valley of Llaviucu continue the tour through the forest San Antonio began the descent into the forest Llaviucu, where the landscape changes drastically from Pajonal forest.
- Finally, we reach Llaviuco (height 3100 m) where we can download backpacks in transport and make a small travel watching birds. Llaviuco is considered the best place for the National Park where you can see birds. This high montane forest is in excellent condition, allowing easily find very striking species like the Andean toucan Pechigris (Andigena hypoglauca), the Andean Guan (Penelope montagnii) the Masked Trogon (masked trogon), The Magpie Turquoise (Cyanolyca turcosa) and several species of tanagers colorful and some waterfowl. Twelve species of hummingbirds registered in the area are a sign of the high diversity reaching this group of birds in montane ecosystems, and between them stands Hummingbird Frentiestrella Arcoiris (Coeligena Irie), the Rayito Bright (Anglaeactis cupripennis) and Peak Espada.
- Return to the city of Cuenca.
IT INCLUDE:
- National Park fees
- Driver
- Professional guide
- Hotel pickup and drop-off
- If the tourist requires boots of rubber or ponchos we can provide them...
- Private Tour
- Lunch
IT EXCLUDE:
- Food and drinks, unless specified
- Personal Expenses
- Tips
Photo Gallery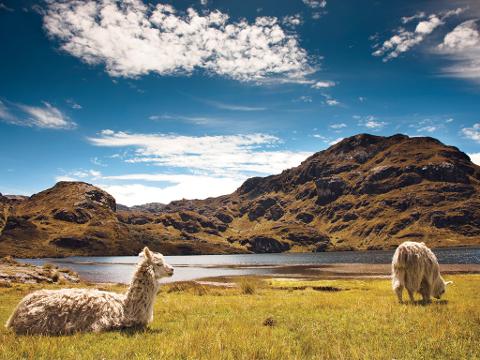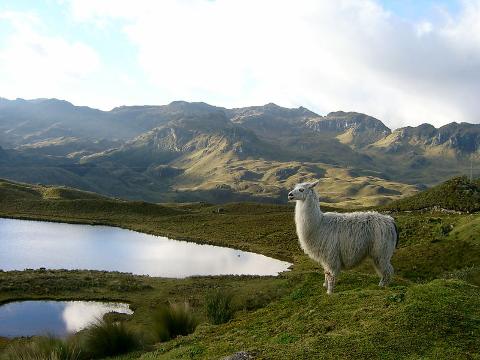 Terms and Conditions
• Not wheelchair accessible • Dress code is casual and warm clothes • May be operated by a multi-lingual guide • Bring comfortable shoes • SUPPLEMENT TO CONSULT FAIRS, CONGRESS, GROUPS AND HOLIDAYS • Itinerary subject to change but not the activities detailed in the itinerary • Rates subject to change without notice • 100% cancellation penalty 24 hours before the trip.